VIP Physical Therapy and Rehabilitation is an interdisciplinary health care facility that has been serving people throughout Western Mass. for over 10 years.
On your first visit to VIP, you will be greeted by a friendly member of our multilingual staff who will assist you with your initial paperwork office scheduling. After examination and diagnosis by our licensed physical therapist, a comprehensive treatment plan will be designed and implemented to address your specific physical injuries and needs.
Our highly skilled, multi-disciplinary healthcare professionals will care for you throughout your recovery. We know that it takes more than therapy and medicine to make you feel better; it also takes encouragement and understanding.
Our entire staff is committed to your recovery. We will incorporate proven techniques to help reduce muscle pain and spasm, restore normal mobility, and strengthen the affected areas.
Our ultimate objective is getting you to be pain free and fully functional in your activities of daily living as quickly as possible.
---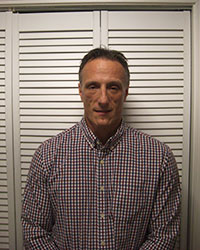 John Cimini, PT
John graduated from American International College in 1999 and has 18 years of experience as a Physical Therapist. He is a father of two 13-year-old boys, is interested in astronomy and holds a black belt in karate. In his free time, John enjoys camping, hiking and spending time with his family.

---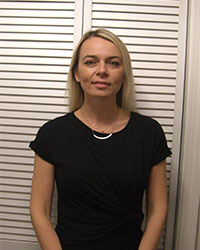 Elena Patsera, PTA
Elena was born in Moldova and graduated from Balti State University in Maldova with a computer science degree in 2003. She moved to the United States in 2004 and graduated from Springfield Technical Community College in 2009. She now has nine years of experience as a PTA. Elena enjoys being active and loves to travel. She likes helping people and enjoying each day of her life.
---
Ester Taganov, PTA
Ester was born in Springfield, grew up in Westfield and West Springfield where she graduated high school with the class of 2012. She then attended Springfield Technical Community College where she was class president of the Physical Therapy Assistant program. In the spring of 2016 she graduated with an Associates degree. Ester has been an employee of VIP since January 2017.

For more information or to schedule an appointment,
please call us at 413-732-6005.